Spatial Sound Recordist
Audio Post-Production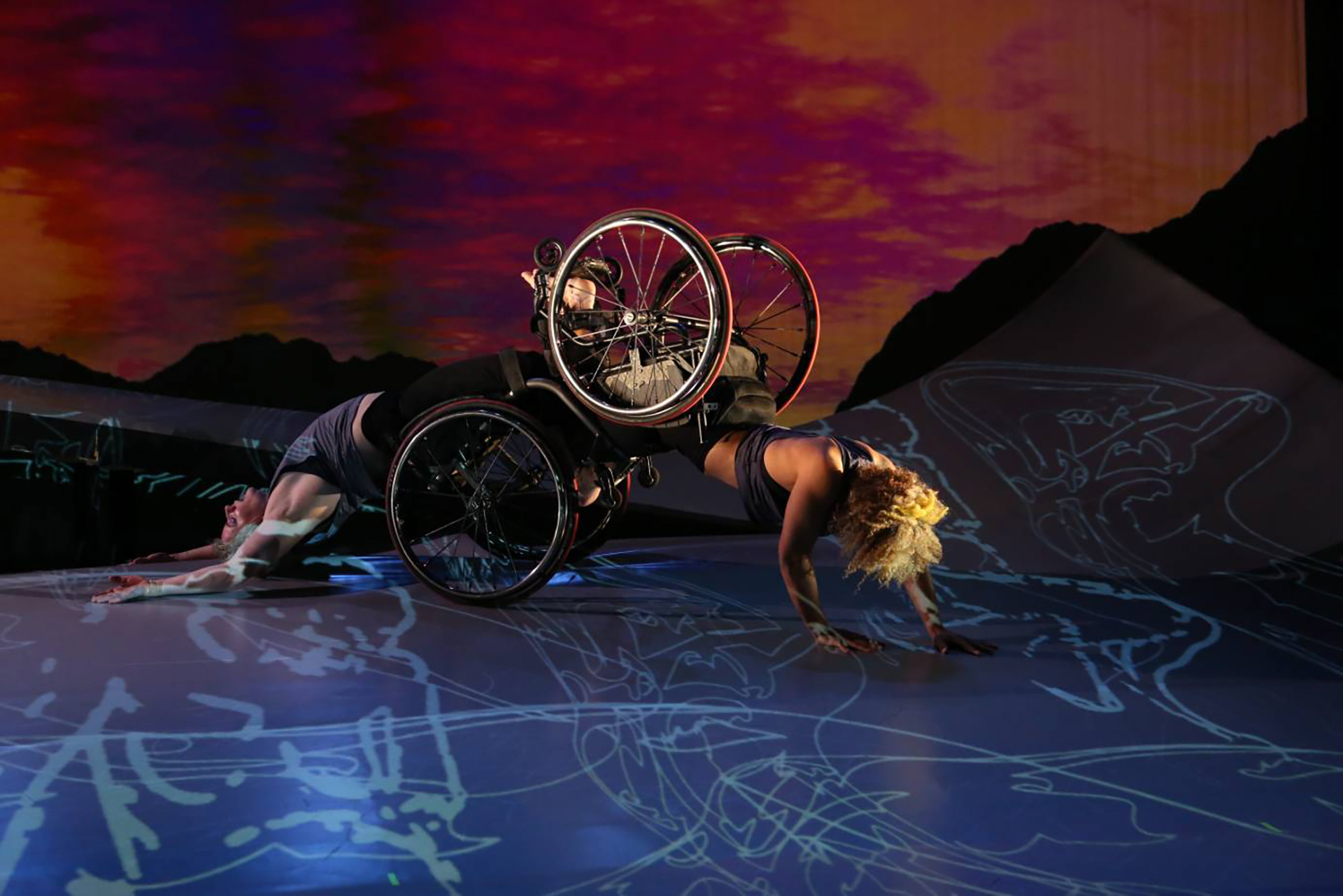 Performed on an architectural ramp installation with hills, curves, and peaks,
DESCENT
 celebrates the pleasure of reckless abandon. Obliterating assumptions of what dance, beauty, and disability can be, this evening-length dance duet takes audiences on a transformative ride. Andromeda and Venus reimagined as interracial lovers, claim their desire as wheels fly within inches of the ramp's edges. Their spines soften to taste the subtle pulls of gravity and arch into the sumptuous light.
​
Kinetic Light
is a project-based collective made up of Alice Sheppard (choreographer, dancer), Laurel Lawson (collaborator, dancer), and Michael Maag (projection and lighting designer). Kinetic Light creates, performs, and teaches at the intersections of disability, dance, and race. The collective's rigorous investment in the histories, cultures, and artistic work of disabled people and people of color transforms our understanding of the moving world. Working in the disciplines of art, design, architecture, and social justice, Kinetic Light showcases freedom of movement, revealing how mobility – literal, physical, and conceptual – is fundamental to participation in civic life.